Welcome to Bushikan Aikido Westford, MA
Aikido of Middlesex County has become Bushikan Aikido, a dojo offering a unique and powerful style of style of Aikido.
Serving Southern New Hampshire and Northern Massachusetts, Bushikan Aikido offers a practical and functional martial art. Combining the beauty and elegance of Aikido with the severe and functional Tenshin technique, Bushikan Aikido has something to offer to any and all martial artists.
Built upon the ancient art of Budo, and incorporating a system of deflections and precise movements, Bushikan Aikido provides a unique, effective and serious martial art for those seeking serious self defense.
This solid foundation melds the old with the new; training in both traditional and modern day attacks. Attacks that include Shomenuchi and Yokomenuchi, all the way up to jabs, grabs and kick-punch and multiple-strike combinations.
Enhance your martial skills beyond striking! Learn to control your opponent, and use his strength and aggression against him. Learn how not to get hit, grabbed or pushed. And most importantly, learn to use these types of attacks against your aggressor.
Fitness can be much more engaging than lifting weights, running on a treadmill or riding a stationary bike. Come make friends and earn skills that will last you a lifetime.
So contact us today and experience a unique type of martial art!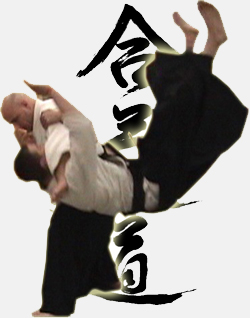 Located in northern Westford, MA 25 minutes north of Boston and 15 minutes from New Hampshire
We are minutes from Nashua, Tyngsboro, Lowell, Chelmsford, Westford and easily accessible from Manchester New Hampshire all the way to Boston.
Whats New
Keep up to date!


Keep up to date with all Bushikan Aikido news, events and announcements by visiting our Facebook page. It is free to access and it does not require a Facebook account to visit, watch our videos, browse our photos or catch up on some of our news. So check often or just stick around and make some new friends.

Click here to make the jump, or click the Facebook logo on the left below the navigation.